Prio comes from proprioception, which is the body's sixth sense: The ability to sense its location in space. Proprioception may be disturbed in many neurological disorders (including autism, sensory processing disorder, post-traumatic stress disorder, traumatic brain injury, ADHD, Alzheimer's Disease/ dementia) as well as anxiety and depression. PrioHealth helps people to find, or return to their place in the world; and be healthy.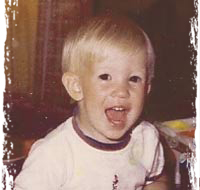 Chris Bye
Co-Founder, President, Owner
As the co-creator of CalmConnect, Chris Bye has spent more than fifteen years developing the first patented system for self-regulation.
He has a background in music, an understanding of systems and processes and is not capable of inside-the-box thinking.  Typically, he works to deconstruct (read: break into a million pieces) the box and everything inside, trying to rebuild it differently, and maybe better.
Chris did his undergraduate work at Gustavus Adolphus College and his graduate work at UW-Madison.  He has taught numerous classes at UW-Madison, UW-River Falls and the University of St. Thomas.
As a featured speaker, he has presented at numerous conferences and seminars on the topics of integrating movement and music into the classroom, reducing anxiety and depression in people of all ages, and developing tools to help those with special challenges.
He is one of the founders of the Fly-Fishing Film Festival in River Falls and serves on the Board of Directors of the Kinni River Land Trust.  Chris lives near Hudson, WI and enjoys playing the piano and hockey, canoeing the Canadian wilderness, fly-fishing, golf, travel, and English Setters.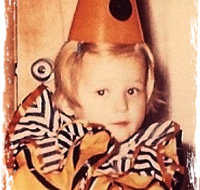 Roberta Scherf
Co-Founder, CEO, Owner
Roberta is a producer, writer, and speaker whose experiences – including PTSD and as the mother of a daughter with autism – fueled her drive to understand the nervous system. Her curiosity and passion led to the invention of CalmConnect, the innovative behavioral health system founded on the theory that the human brain is built to operate within a network of caring relationships.
CalmConnect is the first patented behavioral health program to integrate music, patterns, the expressive features of emotion, and movement as part of a multisensory self-regulation program. It is currently used in thousands of schools, clinics, and homes in the US and Canada.
Roberta is the co-founder of PrioHealth and a contributor to the book, "Optimizing Learning Outcomes: Proven Brain-Centric, Trauma-Sensitive Practices," edited by Dr. William Steele, (Routledge, 2017).
She attended Carleton College and the University of Minnesota, studied Speech and Hearing Science, Psychology, and Russian, and spent years working with non-profit organizations.
Roberta has two grown children, assorted dogs and chickens, and lives with her husband in the woods of western Wisconsin where they work in a straw bale studio.
Krista Kane
Director of Branding and Content
Before joining the CalmConnect team, Krista spent 20 years in publishing and working with children's toy and media awards programs. She has a background in writing, editing, research, content creation, and more.
Krista attended a small women's liberal arts college in New England and now spends her time taking in all the region has to offer.